Milestone Management KFT. is a sub contract manufacturer of high tensile carbon steel fabrications whose activities include CNC profile cutting, assembly, welding, machining and painting.
They have a number of local manufacturers who currently supply laser cut and plasma cut items for those piece parts under 15mm.
Location
Milestone Management Ltd is a privately owned company located in southwestern Hungary in the former mining town of Várpalota, 150 km from Hungary's western border with Austria.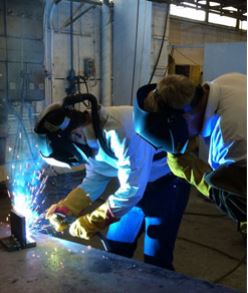 For more information see the website.
Company Name: Milestone Management
Company Address: 8100 Várpalota, Hrsz 3212/30 Belterület
Website: www.milestone-management.org
E-mail Address: info@milestone-management.com